Join the team
that is reinventing online education
KTBYTE is leveraging technology and talent to ensure that students excel in Computer Science.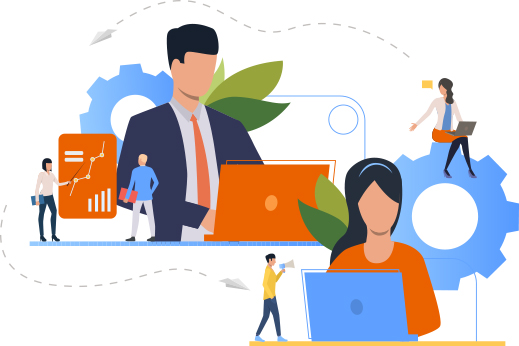 About working at KTBYTE
KTBYTE is located in Lexington, MA. We're a bootstrapped startup founded by several Cornell University Computer Science graduates who want to make top notch CS education a reality for students worldwide. Our core belief is that Computer Science can be taught in a personalized real-time manner and still scale. Our staff develops the curricula, technology, and relationships that ensure a seamless experience for novices and expert students alike.
Our employees are the most valuable assets of our company. We count on them to be knowledgable, creative, passionate, and effective. We are not a MOOC, and every employee interacts with students and parents before we build an online UX or workflow. However, we are also tireless at iterating scalable systems along side the human touch.
Working at KTBYTE is about making a direct impact on the lives of people we can see, not just accounts or users. Join us to break all limits on how much kids can learn and apply in the world.
Current Roles
Part-time Computer Science Instructor
We are looking for qualified part-time instructors to join our team! If you're passionate about sharing computer science knowledge with the next generation this could be a great fit for you. We accomodate flexible teaching schedules of 5 or more hours per week. Experience with competitive programming topics especially through the USA Computing Olympiad (USACO) is highly valued. Please email your resumé and cover letter to marc@staff.ktbyte.com
Part-time Robotics Instructor
Are you excited to share the excitement of inventing new machines with younger learners? Robotics instructors can have flexible teaching schedules of 2 or more hours per week, either online or at our Lexington MA office. Experience with Arduino and/ or Raspberry Pi platforms is required. Please email your resumé and cover letter to marc@staff.ktbyte.com
Full-time Computer Science Instructor
KTBYTE is currently interviewing candidates for a full-time instructor position! Applicants should have experience teaching Java programming and a schedule that allows them to work some late nights and/ or early mornings, Eastern Time. Please email your resumé and cover letter to marc@staff.ktbyte.com for more details.
Requirements:
Degree in Computer Science, Education, or related field
Motivated to learn and actively work to improve our systems
Comfortable teaching students age 8-18 online
Native or fluent English speaker
Preferred Qualifications:
Able to work in-person in Lexington, MA
Proficiency in a second language, especially Mandarin Chinese
Familiarity with computing competitions like the USACO or ACSL
Ability to work nights or weekends
Experience with business administration or operations work a plus
Operations Staff Position
We are looking for new members to join our operations team! Both part-time and full-time positions available. Please email your resumé and cover letter to marc@staff.ktbyte.com for more details.
Requirements:
Past experience working in customer service, business admininstration, or a related field
Able to work one weekend day and some late evenings (Eastern Time)
Fluent English speaker
Fluent in Mandarin Chinese
Preferred Qualifications:
Able to work in-person in Lexington, MA
Experience with computer science or STEM education